Monday, February 13, 2006
i was browsing mOi photos and albums.. was hopin to reminisce some good oLd memOries from all those pictures..

i love those candid pictures the most, it never fails to make mi luff each time i looked back.. tinking how stupid and innocent back when i was younger.. i have very little photos of myself in mi toddler days.. most were taken during school years.. and it all started from graduation in P6.. so subsequently i took more photos.. all the way til now.. camera definitely is a great invention..! =)

i saw mOi transformation from bamboo stick skinny to slim and now mOi current chubby state.. very bad.. most pple's transformation shud be from fat to chubby to slim and me? total opposite!! *frowns* but do you know someone actually told mi ex bf that i was the school belle when i was in sec 3? wahaha.. i almost luff off mi bed.. seriously.. i din tink i am considered pretty til i am like sec 2.. and i realised actually well.. i had many secret and open admirers back in mi sec sch days! haha i am so thickskin sia.. oops! i always thot i was a very average looking gal..

i love mi sec school days the most.. sec 2 and sec 3 were mOi favourite yrs in Beatty.. studies, frenships, relationships were at their best.. i have practically nothing much to worry.. haix.. worries grow as one grows old i guess.. talking abt relationships.. when i started earlier than most of mi peers i guess.. P5.. yes i was 11 yrs old back then.. i do have crushes from as young as the age of 5.. but i knew i was in love when i was with this guy in P5.. haha u may think it's puppy love.. but i think i did like him quite a bit.. especially the fact that he was my first love.. oh no but first love isn't always the best.. it is.. well .. the most naive and innocent love? it was sweet lar.. but i reckon we were still very young and immature.. so not suitable to get into relations.. and dat's why it din turn out the way we want it too ba..

then.. when i proceed to sec schooL.. i started to have a strong crush on this Indonesian guy for abt 2 and half yrs! haha.. i dunno but it just suddenly faded when i was in sec 3.. while i was still crushing on him.. i had this boyfren who is 1 yr younger than mi.. yes even mi teacher calls mi a cradle snatcher. but well i guess we were very happily together back then.. he was really really sweet to me.. and cos of mi he joined vbaLL.. i remember clearly dat he was quite reluctant to join even when we persistently persuade him to join during orientation week.. hahas! at his age.. he is quite mature i tink.. at least better than those guys same age as mi.. but a pity we din last too.. thou he was my longest bf.. we were tog for 16 mths.. those were the days.. heehee..

okay in case you r wondering i do have quite a number of relationships b4 but none were play play de okay... haha here's a recap of them.. only the significant ones larr..



-Jun Kai- my first love.. simple as that.. =)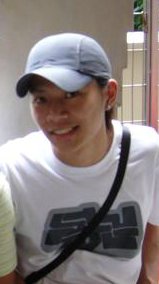 -Wei Jian- haha he is a very shy guy.. and too quiet.. i thot he does not bother abt me tt i broke up with him.. oops =X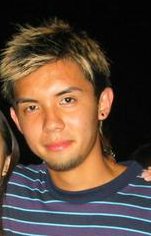 -Clarence- once my most beloved.. but broke my heart deeply.. we were tog twice.. during sec1 and after J2.. but still din work out.. our timings always not rite.. =(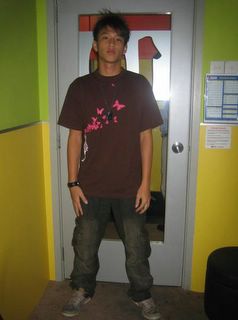 -Yong Quan- my longest so far.. treat me extremely good but i dunno how to treasure.. it's a pity.. we used to be eye-candies of other pple in sec skooL.. so we were quite an eye-catching couple back then.. heehee..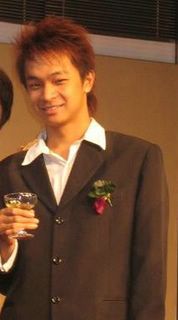 -Kian Heng- my childhood fren.. know him since P5.. when we got tog i felt quite weird.. so decided tt we be gd frenz better.. Nice guy i say.. well, frenz for life! =))



-Yalin- my JC love.. i used to tink he very shuai.. back then at least.. too bad we din last.. wrong timing i guess..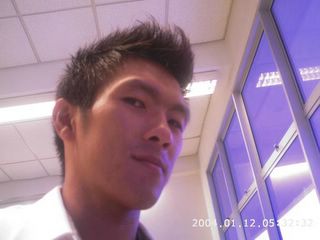 -Wei Xian- i guess i let him down the most.. tog for 4 days and i decided to break up w him.. well everything happens for a reason u see.. felt bad oso cos i liked him cos he looked v much like a person i used to like alot.. oops!



-Freddy- i used to have a crush on him in Sec1.. i thot he was so shuai back then too.. now his hairstyle diff.. no shuai le.. (oh cos i have small eye fetish.. and anw i not superficisal person ar..) din expect him to like me when i was sec4 .. but too bad sth happen and we carn be tog.. 2 yrs after we got tog.. but i no longer like him as much.. i guess we belong to 2 diff worlds.. so no point..



-Max- my darling since 13th Aug 05... (i tink he made the right choice.. hahas! erm and yup i guess i made the right choice too?? hee.) Love for him still going strong and more each day..

Happy 6th Months Dearie!! *mmuacks* i Love you!!