my bdae celebrations were pretty much normal. celebrated among 4 groups, namely my dearest hallies, my beloved family, my jc darlings and my blast! dears.. think i shall let the pics do the talkings!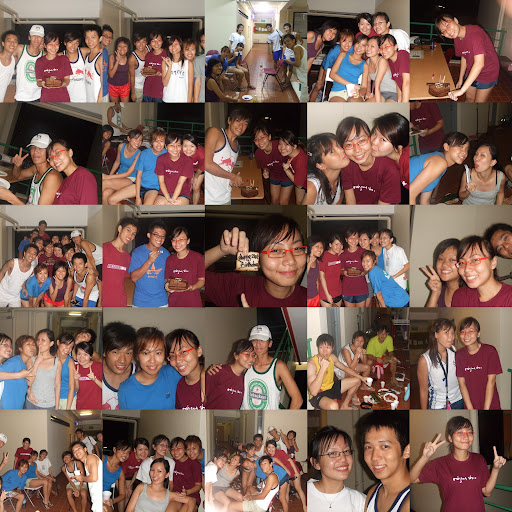 BBQ with hallies!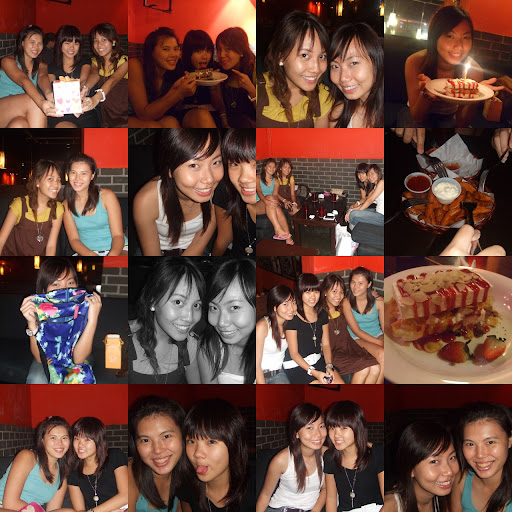 Breko with my JC darlings!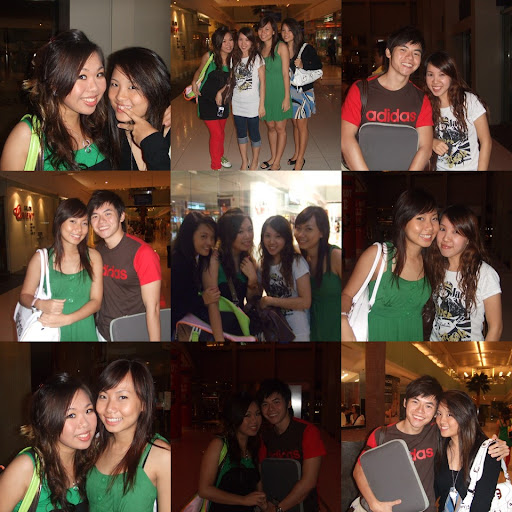 Waraku with dear blastards!


den it was Dinner and Dance 0708. took many pics.. it was fun seeing so many pple dressed up for the event. but a pity i din manage to take pics with all of them. time was limited thou. so yea.. here are those that i managed to bring here..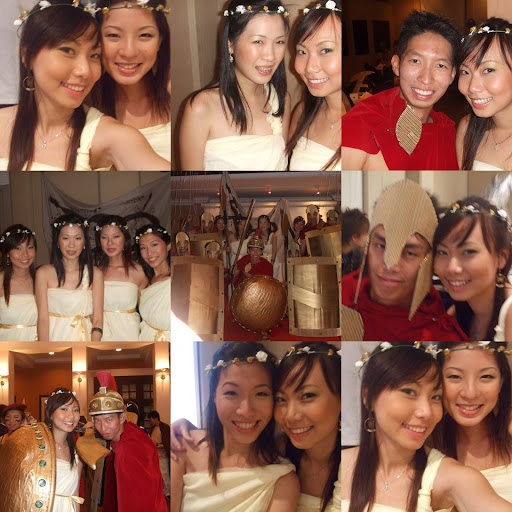 Spartans!!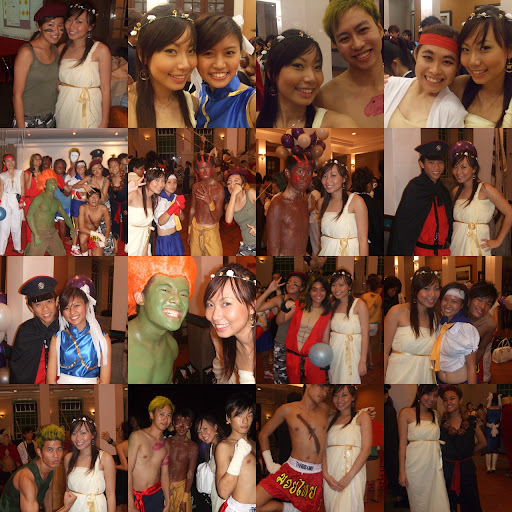 Street Fighters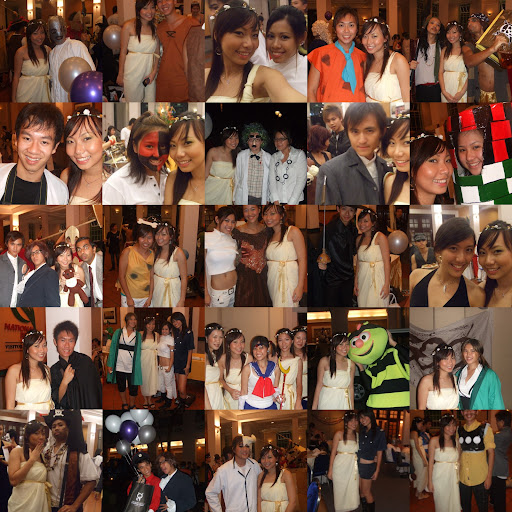 Other Characters..


Best Dressed tables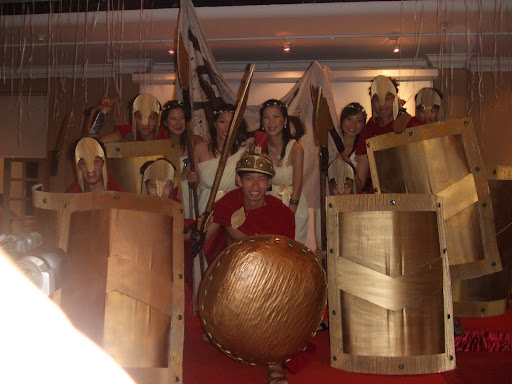 300
Street Fighters!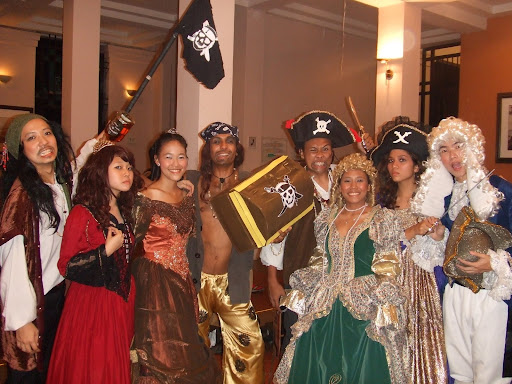 Pirates of the Carribean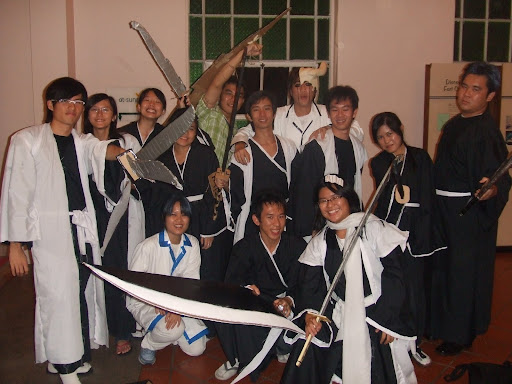 Bleach
BUT the ultimate winner is...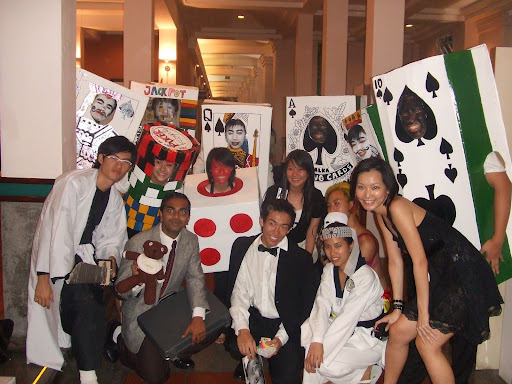 God of Gamblers


Okay.. these are my personal favourites.. Top 6 in the list..



Guess who is this.. Chow Yun Fatt??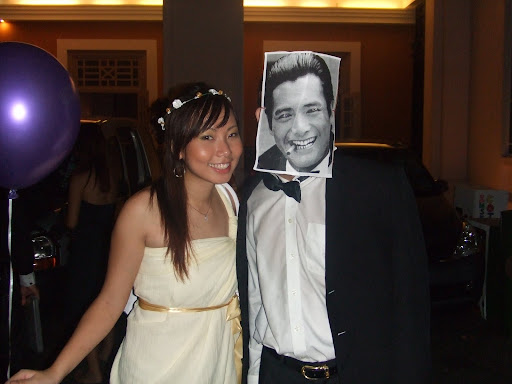 :
:
:
:
:
:
:
:
: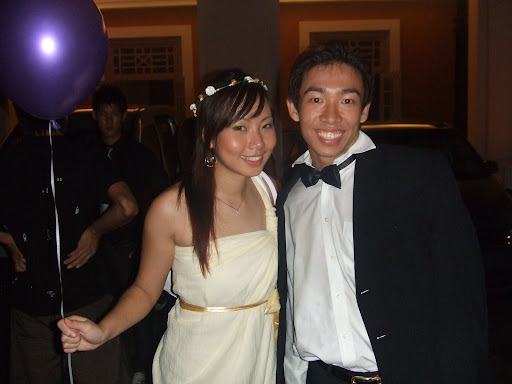 it's Jerome!! hahahahahhaha... damn funny la. (one of the finalists for best dressed males)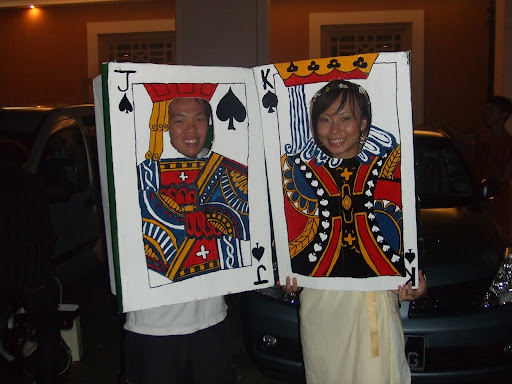 i love this. from god of gambles.. wat's gamble without the poker cards? ha. i managed to borrow one of the cards so i can be one of them too! LOL.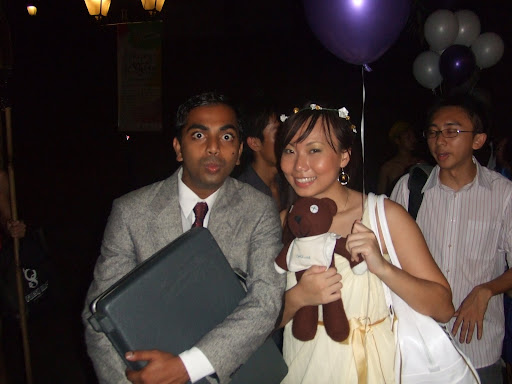 MR BEAN!!! OMG i swear Hans looked like Mr Bean totally! (check out his expression!) Dig his bear.. hehehe
hahaha.. Faren is damn funny la. Dalsim (is tt how u spell it?) damn cute can.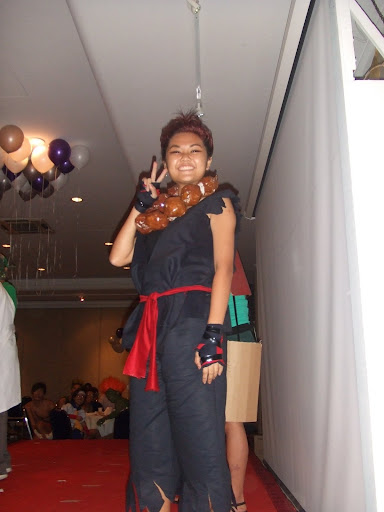 Next is the winner for best dressed female... Ms Aprilyn (Akuma). always win, u not sian ah?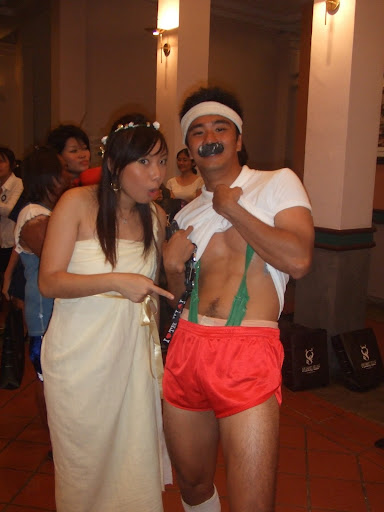 and the winner for best dressed male... Mr KOK hua (Borat)... hands down with his strease tease show la! u deserve to win la. HAHA.
Winners