Thursday, October 13, 2005
today... is mOi Lovely, sweet, chiO mommy's bdae!! and yes, not forgettin AmyLia, our beloved s14 class rep.. heee.. Seek's eviL twin..

called Seek last nite at almost 2 am.. lucky she's stiLL awake.. mOi and stace sang her a super loud bdae song.. i bet she must have been tramatised by our wonderfuL voices.. esp in the middle of the nite.. Eeek! hahaa.. i guess she must be out w Francis papa enjoyin hee.. abandoning Stace daddy.. haa.. (hmm r u confused by their relationship?) aniwae hope you got a great time yea? *mmuacks*



sOoo cute!! =)



KeLLy & Seek (yup, saw her at SAJC dance concert last July..)



Us on our shopping spree!! whee~



smiley Linda & sweetie Seek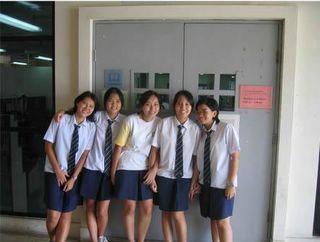 v6 gal power!! but where's eLaine??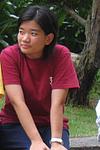 EeeK!! oops! amy's gonna kiLL mOi for this.. wahaha=P



mOi Lovely BuddieS~ hmm and where's amy??

oh yes and i miss mOi dearies buddies so so SoOo much!! been so bz recently tt i think i truely neglect them.. and this applies to Jialin, mOi 14 yrs best buddy!! soRry!! i guess everyone's busy w their life too.. new environment, be it schooL or work.. Let's meet up soon kae? i love you aLL!!